Vision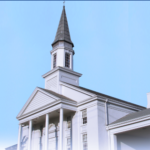 PBA's vision is: 
   To inspire and equip the congregations of the Philadelphia Baptist Association to support and strengthen American Baptist witness and mission for our Savior and Lord Jesus Christ through dynamic, multi-cultural and diverse relationships.
The values that undergird PBA's vision are our shared Baptist beliefs in:
The Bible –  We believe that the Bible is the inspired and authoritative Word of God and must be interpreted responsibly under the guidance of the Holy Spirit.
Freedom and Dignity of all Persons – We celebrate diversity, inclusivity, and mutuality.
Prophetic Voice – We speak truth to power and pursue peace and justice.
Communion of Baptist Believers – We unite in fellowship as we bear one another's burdens and empower each other.