World Mission Offering 2017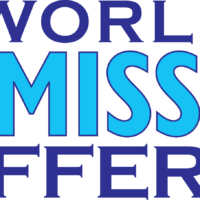 The World Mission Offering ("WMO") is one of four annual offerings received by American Baptist churches.  The 2017 World Mission Offering theme, Discipleship: Come, Follow Me (Mark 1:17), illustrates the many ways that International Ministries provides holistic discipleship through the work of our global servants and partners worldwide.  It is our mission to follow Jesus just as the disciples did more than 2,000 years ago.  This year, we are highlighting our ministries in the areas of Conflict Transformation, Abolishing Slavery and Economic and Community Development.  Thanks to your partnership, together we are mobilizing local communities in the name of Jesus Christ to lighten the burden of poverty, encourage peaceful ways to live in diverse cultural contexts and offer hope and dignity to the marginalized.
Promotional resources are available at www.worldmissionoffering.org.
You can join in the ministry by giving to the World Mission Offering through your church or online at www.worldmissionoffering.org.  Thank you!