COVID-19 Resources
The Philadelphia Baptist Association is gathering resources here to help churches and ​communities adapt to the changing needs of the world during this pandemic.
PBA MUSING
Ministry Notes
Most Recent Articles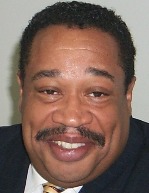 An excerpt from the pastoral letter of Rev. Dr. James E. McJunkin, Jr. Questions based on Luke 18: 1-9 Will we ignore the plight and the plea for justice from the most vulnerable in our society or will we help to...
Read More